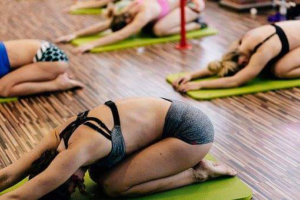 Yoga is a discipline of body and mind that includes a wide variety of exercises and techniques. The techniques used use physical postures (called asanas), respiratory practices (pranayama) and meditation, as well as deep relaxation (yoga nidra). It is an essentially practical system that can profoundly help people in everyday life and in exploring the deeper aspects of life. It offers answers to the problems of modern man facing stress and life situations difficult to manage. Yoga is beneficial for everyone across all levels of fitness. It's suitable for those who have not tried yoga before. Also challenging for those more familiar with a regular Yoga practice. The yoga session combines five traditional Yoga elements: Meditation, Breathing, Posture, Relaxation, and Philosophy. Yoga develops flexibility and strength. While the breathing delivers oxygen to the cells, it also helps keep the nervous 
system calm and balanced. 
Relaxation and meditation
 techniques are essential to learn how to effectively manage stress, while yoga 
Philosophy helps to put life in a balanced perspective. For development of body, mind and spirit.
Prices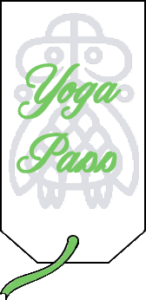 Casual Class Pass : 15€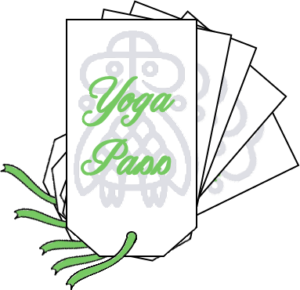 5X Class Pass : 65€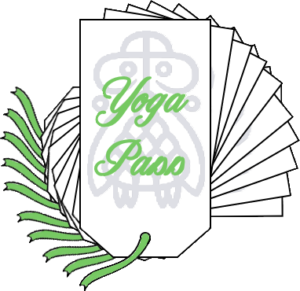 10X Class Pass : 110€
Class Timetable
"Making Hay while the Sun Shines"
Yoga classes will resume with a new time table in September. 2018…!
| | | | | | |
| --- | --- | --- | --- | --- | --- |
| | Monday | Tuesday | Wednesday | Thursday | Saturday |
| | | | | | |
| | | | | | |
No Booking required
Class Passes valid for 12 months
All Mats are provided, for more information email Joyce castlehackethouse@gmail.com
Free private parking, you can locate us easily here
Yoga room
Yoga Etiquette
Arrive on Time
Give yourself enough time to arrive at the studio, hang up your coat, take off your shoes and socks, and turn off your cell phone. You'll need to sign in and pay for class, which often involves a bit of paperwork if you're new to the studio. You'll also want to give yourself a few extra minutes to lay out your mat, gather props, and bring your breath to an even and steady pace. After all, it's pretty challenging to get centered if you're racing in just as class is getting started, and there's little worse than being the cause of a disruption when everyone has just begun to relax.
Usually, arriving a good Ten minutes before class starts is appropriate (not too much more, as sometimes the teachers need prep time, or a prior class may still be going on in the studio). What should you do if you ARE late and class has begun? Check at the front desk for the protocol. Most teachers don't mind if you slip in silently and take a place on the mat. No one should be too uptight. It is yoga, after all.
Tell your teacher about any injuries.
Phones, wrist watches, iPads—anything that dings, rings or buzzes—should be turned off.
If you are on call, no problem, leave your phone close to you on silent.
Remove jewellery and watches.
Um…Don't Smell-up the Room
I'm not suggesting you be concerned with body odor—actually quite the opposite. Be concerned about perfumes. Often, those in that yoga class with you are on the natural path, and the smell of commercial lotions and perfumes make some people sick (literally). Try to go au naturel, or if you really would like to smell better without being offensive, use a crystal stick or drop a dab of essential oil onto your wrists.
Bring towel and water (optional).
Yoga is best on an empty stomach.
Clean Up
Usually studios have spray bottles available to clean off the mats at the end. Spritz, then wipe the mat down post-practice (especially if the mat you were using isn't your own).
Put Your Props Away After Class
Use a Tissue
If eye pillows are available for use in shavasana (final relaxation), there are most likely tissues for your use as well. Place the tissue between your eyes and the pillow to protect those peepers and keep things sanitary.
Don't Skip Savasana
About Knoff Yoga
Named after Master Teacher "Nicky Knoff "
Nicky studied yoga from 1970 to 1974 in Tokyo, Japan with Bikram Chaudhury (before he was famous and before 'Hot Yoga'). When travelling on holiday from Japan, Nicky discovered Iyengar Yoga and started studying with many Iyengar teachers all over the world, one of them being Martyn Jackson in Sydney, Australia.
In 1989, Nicky went to Mysore, India to study with K. Pattabhi Jois, where she learned the first 3 Series of Ashtanga Vinyasa Yoga. In 1991 she travelled to Maui, Hawaii to learn the 4th Series from Nancy Gilgoff
Nicky made many trips to Pune, India to study with B.K.S. Iyengar, Geeta and Prashant and in 1992 was certificated as a Senior Iyengar Yoga Teacher.
Togeather with James Bryan, Nicky founded the Knoff yoga School.
Check out the Knoff Yoga School Cairns.
LEVEL 1 (Introduction to Yoga)
The perfect way to start yoga. Based on a 5-week rotational program so you may commence any week. Say you join in Week 4 – you would do 4, 5, 1, 2 & 3 to complete the 5 weeks. The course is designed to get you comfortable and confident to progress to Level 2, but you may continue with these classes for as long as you wish. 26 Postures (asanas) and 2 Pranayamas (breathing techniques).
LEVEL 2
These classes use the same syllabus as Level 1 but move at a quicker pace and expand on the use of Vinyasa (linking techniques) to build upper body strength, create heat and improve mental focus. As in all of our classes, postures and techniques are modified, if necessary, to ensure all students are able to participate and benefit.
26 Postures (asanas) and 2 Pranayamas (breathing techniques).
LEVEL 3
As you progress with your yoga practice, the postures become more challenging. At this level we are studying stronger versions of all the Asana groups but always being aware that we work according to our capacity. You need to be competent with Level 2 before attending Level 3. If you are not sure, start with Level 1 and 2 first. 45 Postures (asanas) and 9 Pranayamas (breathing techniques).
LEVEL 4
At this level we study Handstand, Forearm Balance, Headstand (and variations), plus stronger versions of the other Asana groups. You must be competent with and understand the techniques of Level 3 before jumping in over your head. These are advanced classes working on advanced postures.
62 Postures (asanas) and 9 Pranayamas (breathing techniques).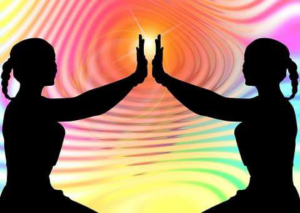 DIFFERENT COURSES
GENERAL CLASSES :
General level classes are designed to accommodate different levels of yoga experience and all students are welcome.
PRIVATE SESSION :
One hour, one-on-one classes are designed to deepen your understanding and speed up your progress. Ideal for improving technique and for specific health challenges such as: back-pain, posture improvement, structural imbalances, scoliosis, anxiety, insomnia, constipation, depression, headaches, pregnancy etc. Discounts are available for group bookings.
PROGRESSION
As your experience progresses, you can still continue to attend the lower level classes. This has many benefits, especially maintaining the poses you have already learnt. You also shouldn't necessarily work at your edge or highest intensity during every practice. Have both challenging and then also less intense practice days. Your body and mind will appreciate it. This helps keep you motivated and inspired and also gives you access to a greater variety of classes and times to fit your schedule.