INTENSIVE YOGA WEEKEND RETREAT WITH JACINTA MCBURNEY
OCTOBER 26th – 28th 2018
"Tapas (or austerity) makes us a-glow. A-glow with spirit and the practice of tapas is meant to kindle the inner fire and develop our will power.
Will power is essential for us to be able to cut through deeply rooted behaviour patterns.
I think a very good way of doing tapas (austerity) is to go on periodic retreats.
And then there is nothing to distract us. We are with ourselves and then we can clearly see our tendencies in technicolour and hopefully start turning them around."
Georg Feuerstein
The Lost Teachings of Yoga
Enjoy CastleHacket House surrounded by nature, peace and tranquility. Feel the peace and well-being of a winter spent with the sound of the crackling fireplace, or relaxing on the terrace as the sunny days appear. We accommodate your stay with an Intensive Yoga weekend Retreat.
We hope you leave feeling better for being here. Have a look to our Gallery 🙂

intensive WEEKEND PROGRAM
Thursday
Friday
Saturday
Sunday
07.30AM - 08.00AM
Tea / Coffee / Fruit
Tea / Coffee / Fruit
Tea / Coffee / Fruit
08.00AM - 11.00AM
Asana Pranayama and Meditation
Asana Pranayama and Meditation
Asana Pranayama and Meditation
11.30AM - 01.00PM
Brunch
Brunch
Check out
01.00PM - 03.00PM
Walk Knockma
Woods/educational video/ borrow a Library book
Walk Knockma
Woods/educational video/ borrow a Library book
03.00PM - 05.00PM
Arrive from 4PM
Afternoon tea & tour
outdoor activity
outdoor activity
05.00PM - 06.30PM
Therapy remedial practice pre-dinner
Therapy remedial practice pre-dinner
Therapy remedial practice pre-dinner
07.00PM - 09.00PM
Dinner
Dinner
Dinner
Please note the schedule is subject to change depending on weather conditions and group
requirements.
PRICES
Price per person:
480€ Price includes Accommodation, all yoga and all meals.
120€ Per day without accommodation, all yoga and meals included
Accupunture, Massage and other Treatments can be arranged at an extra cost.
DATES
Please email us if you are interested:
PLEASE READ OUR CANCELATION POLICY
FOR FUTHER INFORMATION EMAIL Joyce Mc Donagh castlehackethouse@gmail.com and Jacinta McBurney jacintamcburney@gmail.com
DIRECTIONS
2h 20m driving from Dublin Airport via M6
Using public transport from Dublin Airport
1h 10m driving from Shannon Airport via M18
Using public transport from Shannon Airport
You'll find map and detailed information in our contact section
Note that car hire from Dublin (Thursday to Sunday, 3 days included) could cost 60€ with theft damage excess protection included.
ABOUT JACINTA
Jacinta began training with Nicky Knoff in 2003 and is one of a handful of certified Master Level Knoff Teachers. She has assisted Nicky for many years and is invited to teach on Knoff Teacher Training Courses.
From her in-depth knowledge of both the Iyengar and Ashtanga methods and from personal experience of using yoga to recover from serious injury, she is adept at working with students from all backgrounds and abilities. All that is required of the practice is right attitude and discipline. Jacinta merges her training and experience in the further education sector and knowledge of adult learning principles to create an environment in which students are supported and learning is encouraged.
Jacinta was born in Melbourne Australia and currently lives in Berlin. As a Senior Yoga Teacher and Educator she has taught all over the world. She is an ERYT-500 hour Registered Yoga Teacher and has served as a Standards Committee Member for Yoga Alliance, USA.
She also holds a Master Degree in Education from The University of Melbourne and is currently on a pathway to completing a PhD research thesis on Quality in Yoga Teaching.
For further information, follow her Facebook Page: Jacinta's Yoga
ABOUT NARELLE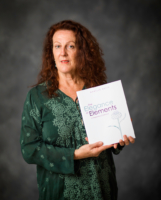 We are also excited to have Narelle joining us at Castlehacket House. She is a highly experienced and reputable Acupuncturist and Traditional Chinese Medicine Practitioner (TCM) having trained in hospitals in China with further training in Japan.
Narelle teaches workshops on the Energetics of Food from the perspective of TCM and has written a book called "The Elegance of Elements: A Vegetarian Cookbook" available at Amazon.
Narelle has recently returned to Noosa, Australia from Gisborne, New Zealand, where she ran a full time Japanese Acupuncture/Massage/Herbal medicine clinic, treating babies, children, teenagers and adults from all walks of life.
She has been in the Healing Arts for 40 years, treating and teaching in Australia, New Zealand, U.S.A., Europe, Bali and now India.
Narelle will be offering treatments over the weekend. (extra cost)
For further information, you can visit http://www.zenarelle.com and http://narellewhite.com.au
YOGA RETREATS
Why Yoga retreats? Yoga is beneficial for everyone across all levels of fitness. Yoga retreats are suitable for those who have not tried yoga before. Also challenging for those more familiar with a regular Yoga practice.
The yoga session combines five traditional Yoga elements: Meditation, Breathing, Posture, Relaxation, and Philosophy.
Yoga develops flexibility and strength. While the breathing delivers oxygen to the cells, it also helps keep the nervous 
system calm and balanced. 
Relaxation and meditation
 techniques are essential to learn how to effectively manage stress, while yoga 
Philosophy helps to put life in a balanced perspective. For development of body, mind and spirit come to one of our Yoga Retreats.
ABOUT THE FOOD
Out side there is a Famine soup pot found on the property, there from the harsh days when there was not enough food to go around. People from near and far would come to eat as the Bell was sounded.
Now a water feature in our pond, it represents the abundant times we now live in.
The food at Castle Hacket House is mainly based around Vegetarian diet. Many ingredients
are grown in our garden. Eggs are from our beautiful hens. Other ingredients are sourced
locally and organic where possible.
With 25 years of experience around the world as a Chef, with experience in many facets of cooking from French Classical to Raw Vegan, Joyce will ensure your meals are nutritious and delicious.
If you have any special diet requirements, please let us know at time of booking.
contact : Joyce Mc Donagh castlehackethouse@gmail.com and Jacinta McBurney jacintamcburney@gmail.com
WHAT TO BRING
Loose, comfortable warm clothing, eg. tracksuits, leggings,
t-shirts etc.
Comfortable walking / hiking shoes or runners.
House shoes or slippers for wearing indoors at all times.
Rainwear, we still get out in the rain.
Pen and paper.
Yoga mats, blocks, belts, bolsters are provided.
ABOUT KNOFF YOGA
Named after Master Teacher "Nicky Knoff "
Nicky studied yoga from 1970 to 1974 in Tokyo, Japan with Bikram Chaudhury (before he was famous and before 'Hot Yoga'). When travelling on holiday from Japan, Nicky discovered Iyengar Yoga and started studying with many Iyengar teachers all over the world, one of them being Martyn Jackson in Sydney, Australia.
In 1989, Nicky went to Mysore, India to study with K. Pattabhi Jois, where she learned the first 3 Series of Ashtanga Vinyasa Yoga. In 1991 she travelled to Maui, Hawaii to learn the 4th Series from Nancy Gilgoff
Nicky made many trips to Pune, India to study with B.K.S. Iyengar, Geeta and Prashant and in 1992 was certificated as a Senior Iyengar Yoga Teacher.
Together with James Bryan, Nicky founded the Knoff yoga School.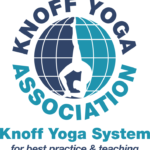 Cancelation Policy
A minimum of 4 persons is required for an event/retreat to go ahead.
Retreats need to be paid fully in advance.
In the event we need to cancel an event we will refund 100% of your retreat cost excluding any flights or transport.
In the event that you wish or need to cancel your reservation or cut short your stay, the
following charges will apply:
• Cancellation at any point is subject to a €25 cancellation fee
• Cancellation up to 2 weeks before date of arrival – 75% of retreat cost will be
refunded.
• Cancellation less than 2 weeks before arrival date 50% of retreat cost will be
refunded.
• Cancellation less than 48 hr before date of arrival – 75% of retreat cost will be
refunded.
• No Show, no refund.
• All cancellations by email or phone answering service only come into effect when the
centre contacts you to acknowledge they have received your cancellation.
• If you notify us of a cancellation by leaving a message on our phone answering
service or by email and we don't acknowledge you within 24 hours, then please know that
we have not received your notification and you should contact us in person by phone.
• All cancellation fees must be paid at the time you make your cancellation.
• We strongly advise that clients take out travel
Insurance to cover any costs associated with having to cancel a holiday